How to make your office healthy
Published: 2 August 2017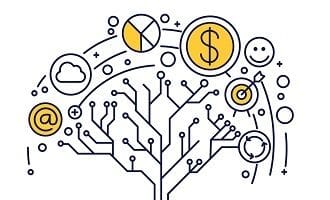 10 easy ways to make your office, happier, healthier and more productive
Most people spend close to half their waking hours at work. If you run your own small business, it's probably closer to two-thirds of your out-of-bed time. And no matter how much we might love our jobs, every day comes with physical and mental demands.
A quick and easy way to make life at the office more comfortable, enjoyable and productive, is to create a healthier workplace.
Here are 10 'exercises' you and your colleagues can do to get your workplace into fighting fit shape.
Bring plants to the office
Research shows that having plants in your office can do more than improve air quality. Plants make people happier which helps boost productivity, concentration, and creativity.
Take a walk
If you spend most of your day hunched over a keyboard, there are many potential health risks. So you should get up and walk around for at least two hours a day. Remind yourself with your phone alarm or apps like Move and Big Stretch Reminder.
Get a standing desk
Researchers found is that sitting for longer than three hours per day was responsible almost 4% of all deaths in 54 countries. Standing also reduces the risk of chronic diseases, improves cholesterol and boosts productivity.
A standing desk gives you the opportunity to reap those benefits while you operate. But it's important to follow the instructions on how to stand, and take sitting breaks too.
Standing desks start at around $100 these days. If that's out of your budget range, try an exercise ball.
Get your Jane Fonda on
Bend n stretch time at work is only limited by your imagination. However, there are some easy ways to get a workplace workout and sooth tight and tired muscles, such as:
using hand weights or resistance bands
doing chair yoga or standing push-ups against a wall/cubicle
sitting on an exercise ball to engage your core muscles.
Fluro headbands, sweatbands and leg warmers optional.
Go four-legged friendly
Allowing people to bring dogs to work has proven to boost wellness through physical activity and stress relief. Plus, animals give co-workers something to bond over.
Just check that people don't have allergies first, and consider a pet-policy so everyone understands what type of breed, behaviour and frequency of visits are allowed.
Let there be (natural) light
Studies have shown that people who work in naturally lit offices had better sleep, physical activity, and quality of life. If you don't sit in an area with natural lighting, or your office isn't naturally lit, try to hold meetings in places that allow sunlight in or even better, meet outdoors at a café or in the park!
Open the windows
All kinds of weird and wonderful critters lurk in air-conditioned air. So enjoy some fresh air through open windows while you work. Alternatively, use an air purifier on your desk. A Harvard University study found employees in offices with more ventilation and less air pollutants performed better.
Provide purified water
The world has known there was something special in the water we drink ever since Elle McPherson revealed she downs three litres of the clear stuff a day.
But water isn't just for supermodels. Drinking a healthy amount of water every day is vital for good health. Your super staff will drink more water when it's made available to them.
Splash some green about
Green shades are said to improve creative thinking as well as encourage quiet and calming environments. So consider painting some of the walls green. On the flipside, red has been shown to undermine analytical performance.
Add some personal items to your space
For a quick mood-boost, choose a few things that have a lot of meaning to you such as a family photo, award, holiday memory, etc and put them on your desk or the wall where you can see them whenever the need arises.