Designing a Brochure for your Business
Published: 7 February 2022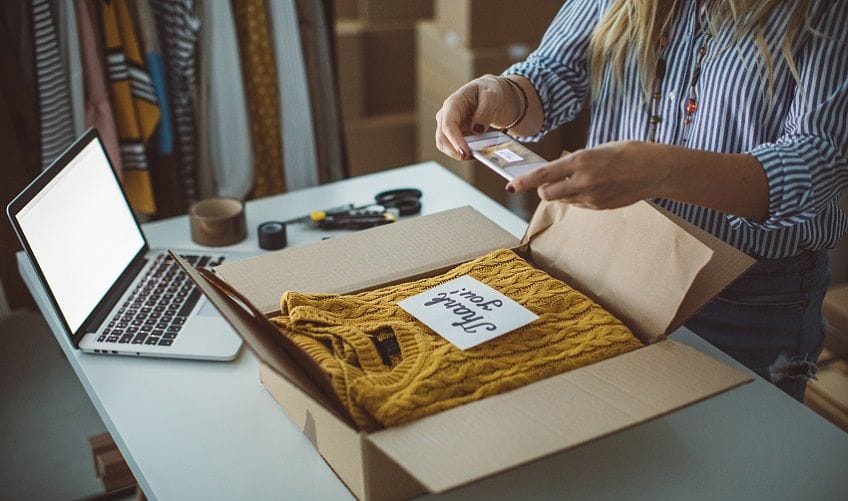 Brochure design 101 | Four steps to success.
Want to create a brochure, but aren't quite sure how? When it comes to designing effective brochures, there's a lot to consider. And that can be quite nerve-wracking, especially if you've never headed up a design project before. But don't worry – we'll give you a crash course in this article.
It's true that a lot of business information is now communicated online. However, physically getting your ideas into the right hands (or folders, bulletin boards or bags) can still be a great addition to your marketing campaign.
So, how exactly do you make a brochure?
#1 Decide on your call to action (CTA)
The call to action is usually the last piece of content in any marketing copy, but it's also the most important one. That's why we recommend deciding on it first.
A call to action could be:
Reaching out to one of your consultants via phone
Heading online to subscribe to your service
Exploring your product line further
Each of these CTAs is different, so the journey your reader will go on to get to that action will also be different. That's why, whether you're outsourcing to a design professional or producing the brochure yourself, the CTA should inform every design and copy decision you make.
#2 Choose your brochure size and layout
The next step is to pick the size and layout of your brochure. We have four sizes to choose from:
A4 brochures
A5 brochures
A6 brochures
DL brochures
Each size can also come in a range of brochure folds .
The best size and fold for your brochure will depend on two factors:
How much information you have to communicate
How your reader is likely to consume that information
A bi-fold brochure is perfect for an information-light campaign, like introducing a new product to existing clients, or a price list. But for meatier campaigns, we recommend either a tri-fold or an accordion fold brochure. These options create more sections to spread your copy or other reference information across.
We recommend starting by making a list of all the points you want to include. Allow one section per main point. Then add in space for the cover and additional resources, such as contact information. This tells you how many sections your brochure will need.
Tip: read our article 'What to put in a business brochure' if you want a detailed guide to the information to include.
#3 Write and design your brochure
The beauty of printed marketing products is that they're tangible items that connect the reader to your business. The downside of this is that if your brochure is of poor quality, the reader is likely to assume that your business and products will be too.
So make sure any copy gets straight to the point. Use strong headlines, along with direct speech. And, of course, write your copy in a voice that reflects your business's persona.
Then, when it comes to visual design elements, ensure they fit well with your brand's identity. Check your style guide (if you have one) carefully, and take note of font and colour suggestions before you start designing, or briefing your graphic designer.
Unlike with online marketing, printed products also give you a chance to communicate your brand values through print quality and paper stock. If you're a non-profit, you probably don't want to use premium, top-of-the-line paper stock. Doing so might give the subtle message that you're extravagant with spending your donors' money.
On the other hand, if you're a luxury brand with high-ticket items, you need a paper stock that reflects that status. Customers are likely to assume that if you skimp on your marketing, you probably skimp on product quality as well.
#4 Order a brochure sample
If you leave yourself enough time to do so, getting a brochure sample is a great idea. A sample can show you exactly what your brochure will look like, saving you money in the long run if something's not 100% right. Samples also give you a feel for the paper weight, print quality and font size, allowing you to change something up if it doesn't look or feel the way you thought it would.
Regardless of whether you order a sample, we highly recommend paying extra attention to proofreading the copy in your brochure. Ideally, get someone outside of the design process to do this, as they'll come to the brochure with 'fresh eyes'.
Start designing today
Ready to produce a brochure for your business? Let's get started!