How to write a corporate sponsorship proposal
Published: 1 April 2020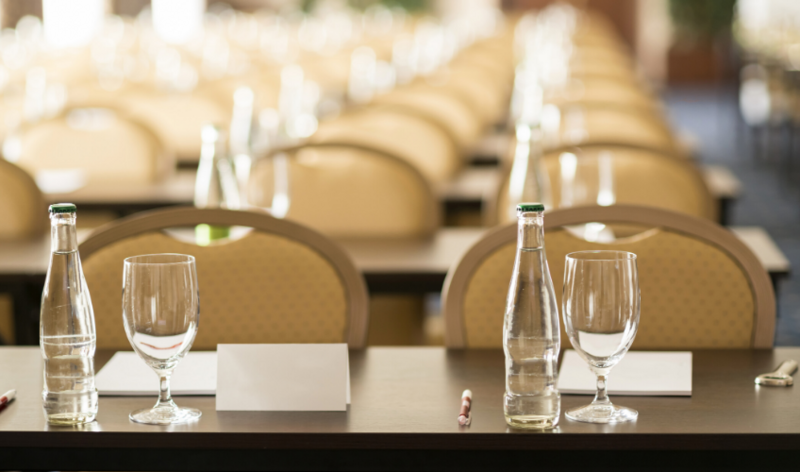 The corporate sponsorship development process can be fraught with obstacles but what's most important is the proposal itself. After all, this document helps explain to sponsors how they can leverage your opportunity whether it's an event, program, campaign or initiative to drive their company's business goals. Exactly how you phrase that in a single proposal, however, requires research, communication and a nuanced approach.
What to do before writing your corporate sponsorship proposal
Before sitting down to write a corporate sponsorship proposal, you need to have all your due diligence taken care of. That means understanding what it is you can offer sponsors, the expected target audience, as well as the particular outcomes and value for the sponsor.
Then it's time to research and contact the most compatible sponsors. You'll want to get to know their business, their marketing objectives, and the value of your sponsorship opportunity to them. Once the backend tasks are complete, it's time to write.
Here are the six key elements of a winning corporate sponsorship proposal:
Section 1: Define the sponsorship opportunity
Use this space to put forward an executive summary of the benefits and outcomes for the sponsor:
What does your business do?
What does this opportunity entail?
What's in it for the sponsor? (Most important)
Section 2: Outline the marketing objectives
Share any marketing objectives you've defined for the sponsor, for example:
This event will boost your total sales by 5% by the end of the fiscal year
Sponsorship will lead to at least 10,000 additional followers across your social media platform
Partnership with our event will encourage more distributors to stock your products
Section 3: Explain the success metrics
It's one thing to suggest marketing objectives, but the sponsor will want to know how you intend to measure the success of the sponsorship program. For example:
We will analyse direct sales figures month-to-month and compare them against our predicted objectives
We will conduct exit surveys with at least 500 event attendees to determine awareness of your brand
We will use social media tools to monitor all noticeable shifts in positive feedback across your social platforms
Section 4: Show the value to the sponsor
Bottom line: the sponsor wants to know what's it in for them. If you conducted your due diligence properly, then you already know what they want so use this section to detail the facts. For example:
You will see a marked uptick in profitability by the end of the fiscal year as a direct result of this sponsorship
You will build healthier relationships with fans on social media, leading to repeat customers and higher conversion rates
The additional profits you will earn from this sponsorship will allow you to invest in research and development, or expand your offering to a new market
Section 5: Terms and conditions
It's at this stage in the corporate sponsorship proposal that you will want to outline the investment amount. The T&Cs section should include:
Timeframe for the sponsorship proposal
Cost per sponsorship option (if there are multiple sponsorship tiers)
Payment terms: you may request 50% upfront and the remainder in six months
Insurance information details, such as your public liability insurance
Any special conditions that may be pertinent to the deal
Section 6: Call to action
Finish the proposal powerfully by making it as difficult as possible for the sponsor to say no.Make sure you:
Write a personalised message thanking them for speaking to you in the initial stages and taking the time to consider this proposal
Give them the opportunity to meet in person if they have further questions or wish to negotiate on parts of the proposal.
Include all your contact details, including phone number, email, website, social media and your physical address (if necessary)
Once your corporate sponsorship proposal is finished and proofed, it's time to deliver it. You might want to do this via email, or add some sales flare by using corporate printing solutions for a unique and professional approach. Once delivered, it's time to wait a few days and then follow up with the sponsor to get feedback and hopefully a conversion.
Best of luck!
Author:
Snap Print & Design