The DIY guide to poster design
Published: 10 May 2021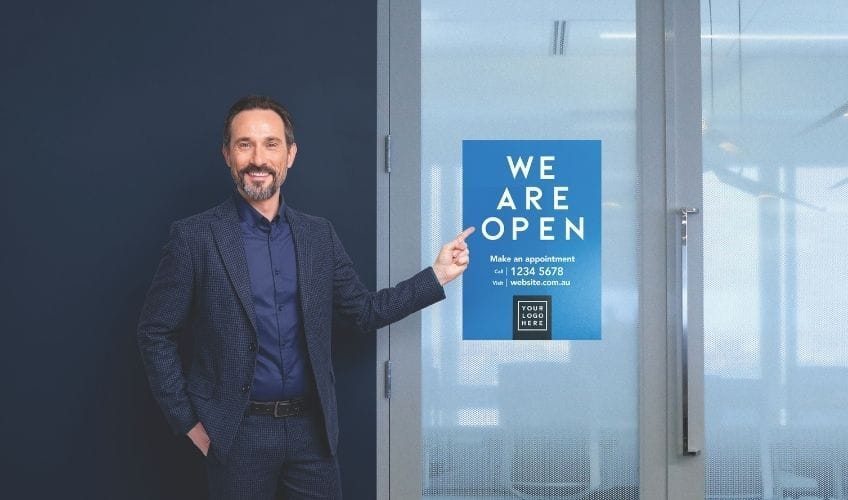 Nobody wants to design an average poster that never gets a second glance. What's the point? But designing a poster with wow factor when you aren't a graphic designer is easier said than done.

The most effective posters share a few common characteristics. More than a particular layout or design, it's about the considerations that go into the design even before the first element hits the page.

There is no one best way to design a poster. But there are some steps you should follow and we're going to reveal them for you now.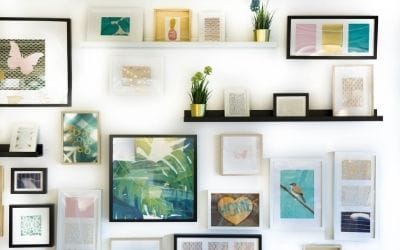 1. Define your audience, goals and how you'll use the poster
The first step of good design practice, and this applies to any design not just for posters, is understanding the who, what and how of your design. This means:
Who is your poster's intended audience?
What do you want it to achieve?
How, and in which locations, will you use the poster?
If you can easily answer these questions, you're off to a great start. If not do some thinking and define the answers as your first step.

2. Consider the visual elements
There are a lot of visual considerations for your poster designs, from the poster fonts to the images, colours and graphics. In particular:
Use a variety of poster fonts and font sizes to create interest in the design.
Always use high-resolution images in your poster designs - the larger your printed poster will be, the more important this becomes.
Lean on principles of colour psychology for advertising, but not to the detriment of your brand more on that later.
Choose your visual elements carefully, ensuring they add value to your design rather than detracting from it.

3. Use white space
When it comes to poster design, what isn't in the design can be just as important as what's in it. That means you need to leave enough space around each element to give it the chance to shine.

If you crowd your poster design with different elements, you make it hard to discern the core message. And frankly, it's not pleasant to look at either.

That's not to say that elements can't overlap or that you can't use underlays but you do need to consider each individual element's placement. Use space to draw attention to the key message on the page.

4. Always stay on brand
If you're designing the poster for a business, it's absolutely critical to understand the brand and incorporate it into your design.

If you have brand guidelines, that's great! Follow those to ensure you use the right logo, fonts and colours. If not, it's less straightforward but still not impossible! Knowing what the brand stands for and using colours that are complementary to the logo colour is a good place to start.

Regardless, brand is about the big picture. While a single piece of collateral like a poster design may seem insignificant, everything you put out under your brand can have an impact on your brand sentiment.

And if you veer too much from the brand standard, you can lose trust and damage the relationship you have with your customers.
5. Don't forget your call to action
The most effective posters have a call to action: an instruction telling people what you want them to do after seeing your poster. Do you want them to make a booking? Send an enquiry? Go to an event?

Whatever your goal for the poster, don't bury the call to action somewhere difficult to see or even worse, forget to include it altogether. It needs to be prominent enough that people notice it, and well supported by all the other elements on the poster to encourage people to take action.

6. Design with your print requirements in mind
When you're thinking about how to digitally create a poster for print, it's easy to get carried away by what you see on your screen. But don't forget about how the design will eventually look printed out!

What type of card stock or other material will you use for the poster? This will really depend on if it is going to be displayed inside or outside. Head to our poster page and check out your options. And if you're looking for a more economical stock, we also offer flyers in A3 that have a range of other paper weights.
Can you use fancy techniques, such as foiling or UV printing, to make it look more premium and eye-catching? In that case, it's probably best you either contact your local Snap Centre or complete an online form describing what you're after.

Another thing you need to know is what size will it be? Do you need to include trim and bleed marks when you export the design?

The last thing you want to do is get to the print stage and discover you need to make major changes to your design to get it printed. Save yourself the time and heartache by thinking about this stuff early!
The best way to design a poster is with SNAP
Honestly, we've made it so easy for you to create effective posters online. With SNAP, you can send us your own design or call on our in-house designers to bring your poster to life!

The best part? Once you've got your design sorted, we'll print it for you to collect from one of our 132 SNAP Centres around Australia, or have it sent out to you. We've got more than 120 years of print industry experience behind us, so you can rely on us to get the job done.
Get started designing your poster today!
Author:
Snap Print & Design