9 graphic design trends to watch in the next year
Published: 27 September 2019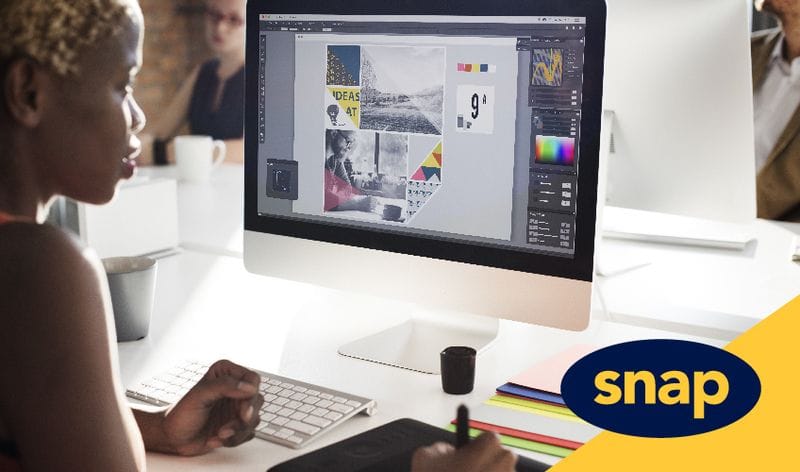 In graphic design, nothing stays the same for long. Everything, from emerging technology to new software tools and the sheer creativity of designers themselves, drives change and innovation year after year. So, what's set to happen in the months ahead? Here are nine graphic design trends to watch.
1. Eclectic
We live in an age of authenticity and imperfection, and in the upcoming months this will be reflected more and more in graphic design. Freestyle drawings, contrasting patterns, irregular pops of colour and unique brush strokes are set to dominate. Structured, grid-based layouts are expected to take a back seat.
2. Neo mint
Global trend forecasting giant WGSN says a pastel shade of green called 'neo mint' will be the colour of 2020. According to the company, neo mint is a fresh tone that harmonises advances in science and technology with our increased focus on nature. Get ready to see neo mint dominate graphic design as well as fashion and interior trends.
3. Isometric
Isometric design is a popular method of creating 3D objects in 2D, and it's set to continue as a major graphic design trend in the months ahead. Expect to find isometric design popping up in logos, maps, instruction manuals, and more.
4. Serif fonts
Forget the boring, daggy serif fonts of the old days. Modern serif fonts the ones with little feet on the corner of each letter, not to be confused with their sans serif counterparts that go without are plump, quirky and easy-to-read. That's not to say sans serif is dead, just that there are now more options to choose from in the world of typography.
5. Art Deco
Art Deco is a complex, glossy and opulent style that first became popular in the roaring 20s, and now it's back. Think intricate line art, layered shapes, symmetry and metallic colours like gold and chrome that channel Jay Gatsby. Art Deco is no shrinking violet it's a bold style that demands attention.
6. Gradients
Gradients are a big deal in 2019 and the popularity of this 90s favourite is showing no signs of slowing down just yet. What's so appealing about gradually blending from one colour to another? It's bold, vibrant, yet soft and unapologetically demands our attention.
7. Anti-gravity
Who needs the laws of physics? Apparently not graphic designers because anti-gravity is one of the hottest new trends to watch. Incorporating flying or floating elements into design think books, pieces of paper or even beauty products gives a sense of exploration and freedom.
8. Futuristic influences
Curvy, wavy and kind of 'spacey' futuristic influences in graphic design look ahead like never before. Think patterns influenced by kaleidoscopes, modern art and geometrical shapes. This trend is about taking a risk and letting your creativity run free.
9. Custom fonts
Who wants to be the same as everyone else? Practically no one, and it's a huge reason behind the rise of custom fonts. The new year will see this graphic design trend continue as we search for the perfect expression of individual identity.
Whether you prefer bold colours, clever gradients or an Art Deco feel, it seems there's something for everyone when it comes to the design trends of the coming months.
Keen to get design consultation for your next print job? Contact your local Snap Centre.
Author:
Snap Franchising Ltd