9 creative design ideas for event invitations
Published: 29 May 2019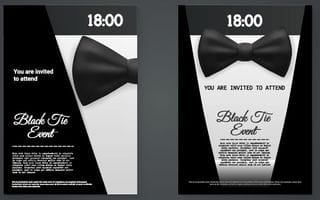 Event invitations are much like the opening act at a concert: their sole purpose is to get the crowd excited for the main act your event. So, in the age of Facebook events and email invites, choosing creatively crafted print invites may actually help amp up your RSVPs. Here are some inspiring designs to help your event stand out.
1. Cube invitations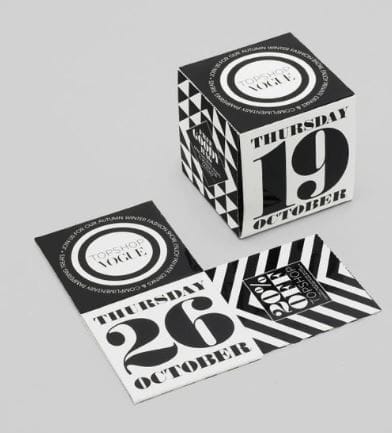 A three-dimensional cube-shaped invite, like this creative piece advertising the annual Vogue Shopping Night at Topshop, not only displays all the important event details but also doubles as intriguing desk décor. This way, your invite is less likely to disappear underneath a pile of papers.
2. Pop-up invitations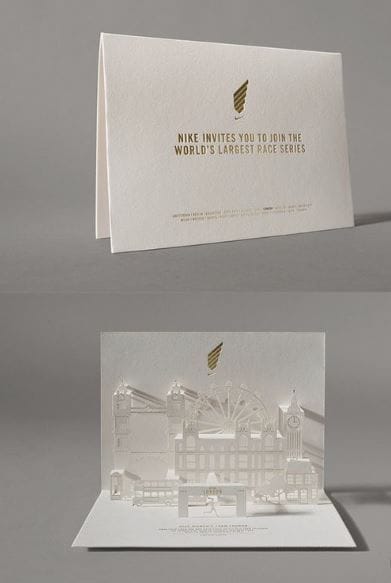 Delicately crafted pop-up designs like this one by Nike are more than just another paper invite. In fact, they're almost a piece of art. This one features carefully cut-out London landmarks, which you could easily adapt to any design of your choosing.
3. Interactive invites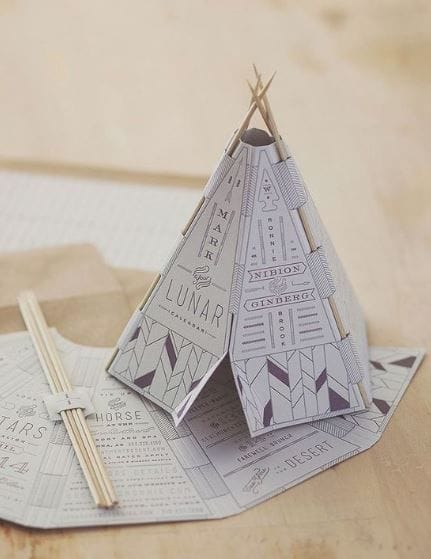 Depending on your event theme, a playful, vertical design like this could be a great alternative. It encourages your invitees to engage with your message while also putting a smile on their faces and what's more memorable than something that made you smile?
4. 2-in-1 invites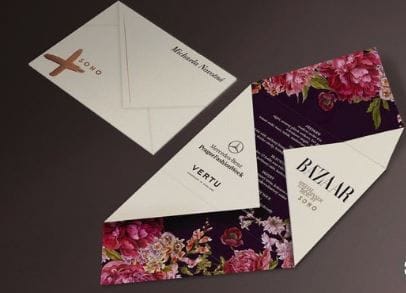 The simplest ideas can often have the biggest effect like this beautifully designed event invitation proves. Cleverly doubling as its own envelope, it's not only incredibly practical and interactive, but also leaves less waste behind once opened.
5. Fold-out invitation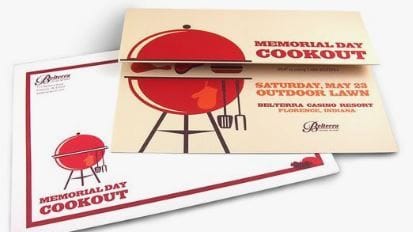 Why not give your invitees a better idea of what they're getting themselves into? A fun, fold-out invite like this one can do the trick! While the most important information is already displayed above the fold, it continues to reveal juicy details as you open it further.
6. Inspired by music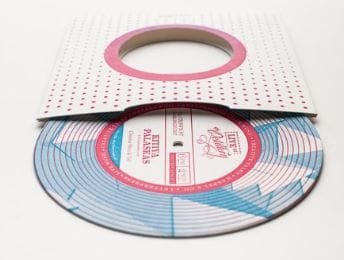 Does music play a central role at your event? Then why not reflect that in your invitation. This intricate example channels vintage vibes with its vinyl-shaped design and matching sleeve, so the reader immediately knows what the event is all about.
7. Slide-out invitations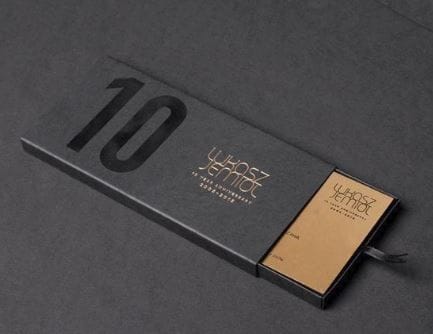 However, elaborate shapes and colourful designs are not the only way to draw in the eye. If you're looking for something sleeker and more sophisticated, you might feel inspired by this simple yet chic two-tone event invitation. Instead of multiple fonts and colours, it features different finishes to add an elevated feel to the design. The slide-out feature delicately adds the finishing touch.
8. Sheer invites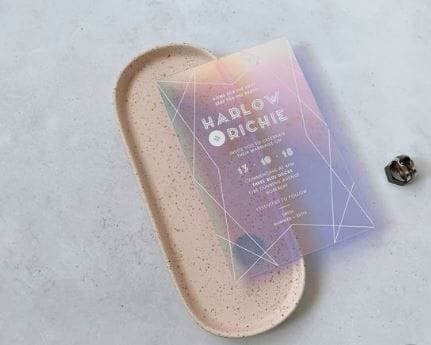 Of course, invitations don't always have to be printed on paper. In fact, they can be made of all kinds of printable substrates, like metals, acrylics, or foils. This particular example is made from acrylic, boasting an eye-catching iridescent colour scheme that is sure to wow whoever lays eyes on it.
9. Foldable invites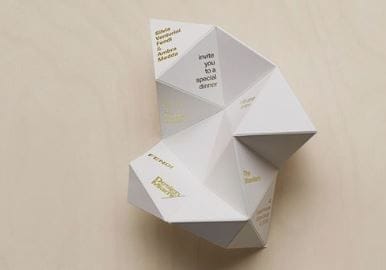 A fold personalised to your event can leave a lasting impression on your invitees. So why say it with a lengthy email when you can deliver the message in a chatterbox? With hundreds of folding possibilities at your fingertips, origami and co make a great alternative to your standard paper invite.
Whether you like it two-tone, multi-coloured, asymmetrical, or 3D, the world of printed invites is far from black and white! So, don't be afraid to think a little outside the box for your next event.
Need some more invitation inspiration? Talk to your local Snap expert.
Author:
Snap Franchising Ltd