7 survival tactics for running a small business
Published: 1 May 2021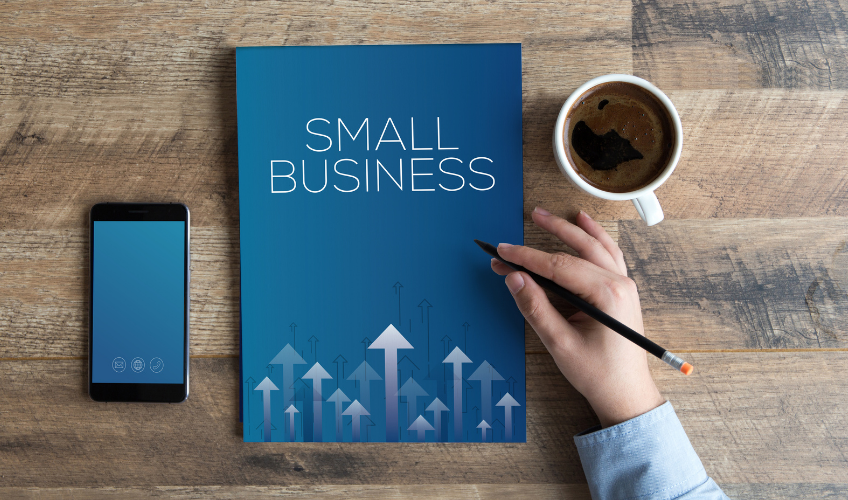 For small business, every day is a jungle out there. And while plenty of businesses start out excitedly, there are many reasons why business start-ups may fail to thrive.
No business plans to fail, but many fail to plan
Entrepreneurship is encouraged more than ever these days, and so it should be. This means, however, that many start-ups are fuelled by enthusiasm instead of basing the business around a solution to a problem that enough people want solved.
Even if you have an in demand product or service that people want, you need good planning and smart management to compete and win in the business world over the long term.
Here are seven tactics if you want to thrive in small business.
Be one-of-a-kind

Is your brand just another face in a crowd? Is there enough in your products or services that people can see stands out from the competition? Are you too general? The jack of all trades, but expert at none?



A unique selling proposition (USP) and speciality can attract attention and lure more loyal customers. A USP is a statement that succinctly outlines how your business, product, or service is different from that of your competition. It identifies what makes your business the better choice, and why your target clients should choose you over the competition.

Focus on Marketing

Constantly look for innovative ways to promote your brand and business. Not expensive frontline platforms like TV. Look at personalised direct mail and local billboards.

Being creative can help - smart, low-cost marketing at a local level is possible with affiliates, community events, radio and creative use of flyers.

And, of course, the digital space. Google search and content marketing possibilities throw up relatively cheap but effective advertising and customer acquisition results.

Social media is another potent area that can be cost effective and also help spread the word. Keep your website and social media pages fresh and relevant.

Industry Knowledge

You need to know your industry and audience demands inside out. Stay abreast of developments and surround yourself with experts and experienced people to ensure you are ahead of the pack.

To help stay up to date with industry challenges, opportunities, and trends, you could:

- Attend conferences or local events, and sign up for training. There's lots of great training and events online too.
- Read newspapers and news sites/look up blogs and websites
- Subscribe to journals/magazines
- Listen to podcasts/watch videos of industry leaders
- Engage in discussion social network forums, online groups or private forums

Price Smartly

Pricing with an eye on increasing revenue is always tempting, but you need to understand your market, what people are willing to pay and how much each sale is costing you. Not just in wholesale prices, but time, staff, marketing etc.

In a crowded, competitive and aggressive market, price has an enormous influence. The problem here is that customer loyalty is usually very low. If someone else offers something cheaper, they won't stick around.

A better approach is to look at markets where you can offer more value than just a good price. It might be amazing service, a loyalty program, etc. Then you can look at increasing prices and ROI selling to the right long-term customers, rather than lots of less profitable clients.

Customer and Quality focus

Following on from the point above. Listen to your audience and deeply understand their needs. Successful businesses, especially SMEs, need loyal customers who don't just add to the bottom line. They're ambassadors and influencers for your brand.



How responsive you are to their needs and how valuable you make them feel should be reflected in your products and service. Constantly, take feedback from your clients to pre-empt any issues or changes in sentiment.

Build the Right Team

Ultimately, it's the people that keep any business afloat and cruising. So don't just employ anyone. Find experts, people who are better than you at their jobs, to be part of your team. But also ensure you like each other.

After all, it's likely that you're going to spend more time with them than you do with your family over the next few years.

Have a clear understanding of what each employee costs your business and what they need to be achieving to help you increase sales, profits and ROI. Then believe in them and reward them.

Evolve and Diversify

In the early days, your capital and efforts should be focussed on your initial business plan and goals.

But, as you grow, be on the lookout for any opportunities to diversify or adapt without impacting the core business. In this turbo-paced world, being 'agile' is critical for your growth and survival.

It might be a new product or service. Or simply adding e-commerce or online options to your mix. If you're exclusively online, it may be that you open a physical location.
If you're in need of expertise and experience in helping small businesses take off, grow and thrive, remember that the Snap team is always here to help. Reach out to your local Centre for support.
Author:
Snap Print & Design