3 creative thank-you note designs for your business
Published: 6 November 2019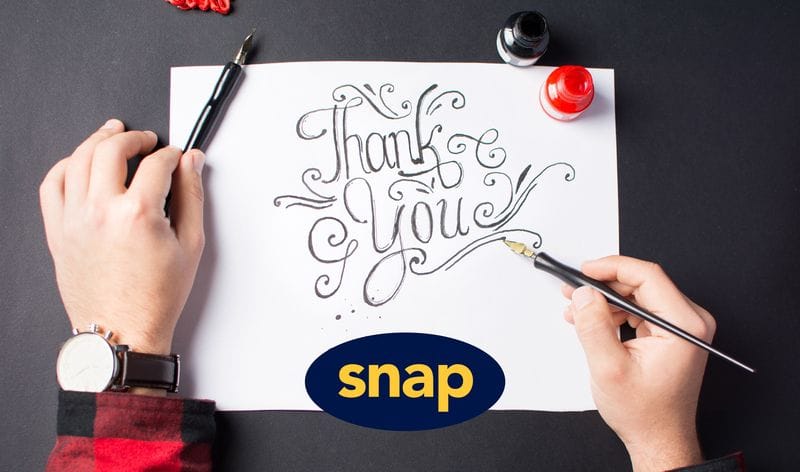 There's nothing quite like that warm, fuzzy feeling you get when someone sends you a thank-you note, and you can bet your clients and customers feel the same way. So, why not surprise them with a little something to thank them for their business? Here's why you should make thank-you notes part of your comms stable, and three creative thank-you note design ideas.
Why you should start sending thank-you notes
Electronic communications are most commonly used to speak with clients, so much so that going back to basics can help you stand out. A creative, high-quality thank-you note shows your customers you've thought about them and appreciate their business. This can help you leave a lasting, positive impression that can generate repeat business and strengthen your professional relationships.
1. Make your card stand out
Adding unusual design elements to your card can be a great way to personalise the note to better reflect your brand. This foil stamping technique not only creates a beautiful, eye-catching marble effect, but it adds an interesting touch to an otherwise simple 'thank you' message. Unique and luxurious, a high-quality design like this will communicate just how much you want your clients to feel value.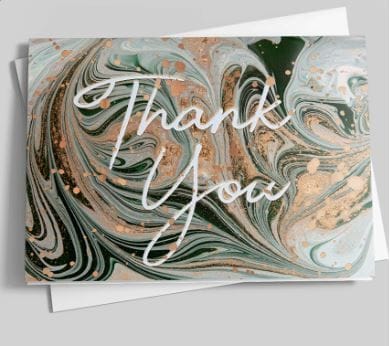 2. Add a personal touch
Nothing says 'we care' like a handwritten note. This can make the experience of receiving a thank-you card a lot more personal. It's not only eye-catching, but it makes a statement, showing that someone put physical effort into it.
You can also mix a printed design with your own handwriting, like the example below, so you can have the best of both worlds. Just be careful not to use a too standardised template. You could, for example, print different messages for different occasions and then fill in the gaps by hand.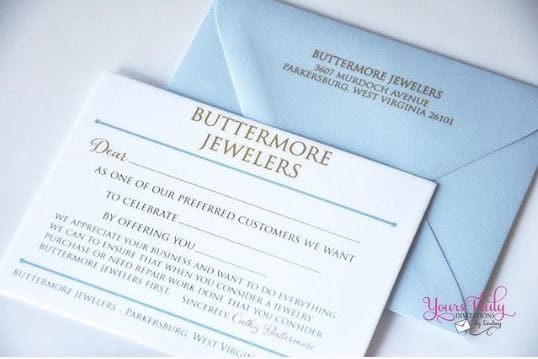 3. Get tactile with your design
Looking at a beautifully designed thank-you note is one thing, but being able to feel the difference can really set you apart from other brands. Embossing an image onto your card is a great way to add a tactile element among the visual details. This technique can make your card design 'pop', as seen in the example below. Mix your brand colours to give it your signature style. Your clients will love it for its high-quality finish.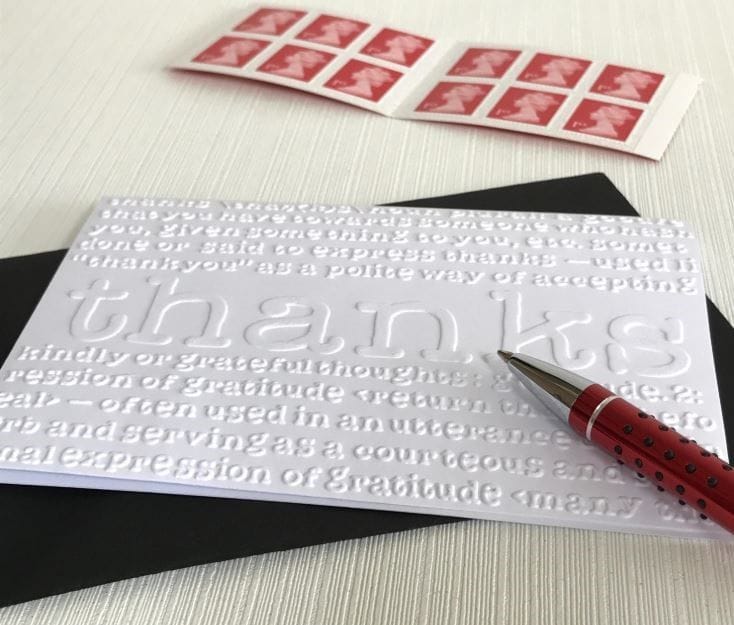 Creating a thank-you card that's unique and memorable is not as hard as you think. Take a little outside-the-box thinking and a nod to your visual brand identity, and they'll be on their way to your clients in no time.
Contact our experts at your local Snap Centre to learn more.
Author:
Snap Print & Design