12 examples of how to make your signage stand out
Published: 29 April 2019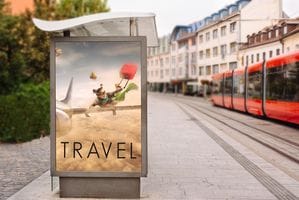 Whether you're launching a pop-up store or moving to a more permanent location, it's important that customers are able to find you. Decorating your shop with inviting and creative signage is one sure way to draw their attention to your doorstep. Here are 12 amazing signage design ideas to leave you inspired.
1. XXL tubes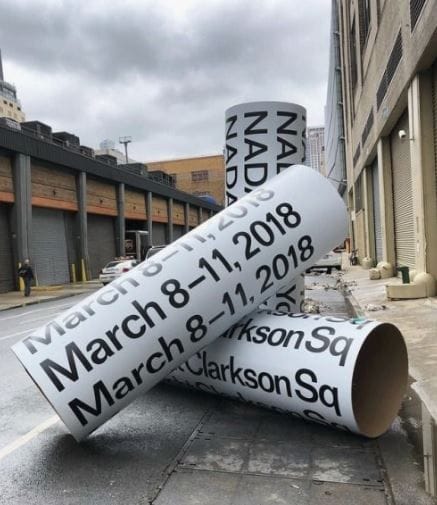 The New Art Dealers Association (NADA) displayed these oversized art tubes in the streets of New York to advertise their 2018 exhibition. There's no doubt this impressive design was hard to overlook.
2. Yoga sign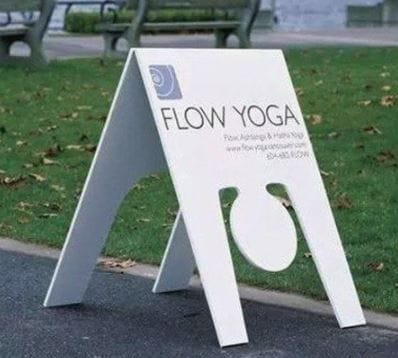 This yoga studio used their signage to not only write, but also visually demonstrate, what yoga's all about by turning their studio sign into a representation of a person doing the downward-facing dog pose. What a simple and yet undeniably clever idea!
3. Pencil way-finder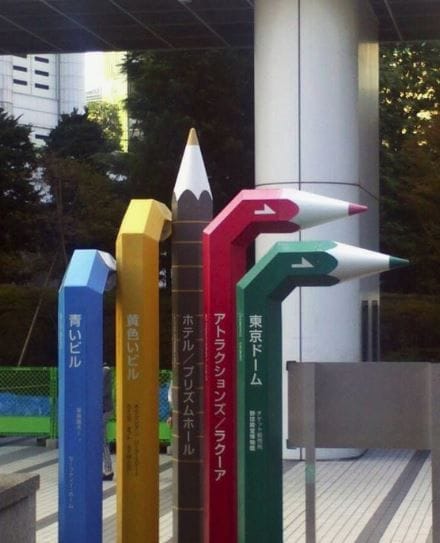 Lost your way? Let these colour pencils point you in the right direction. This playful and creatively designed way-finder is a feast for the eyes, which makes it an incredibly memorable piece of work.
4. Cotton and leather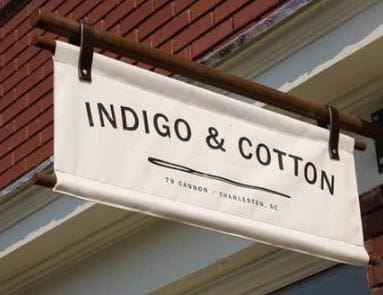 While the shop sign of this men's fashion boutique does appear quite minimalist, it's the materials that make it truly special. Using fabrics like cotton and leather, they created a fashionable scroll-like sign that reflects the essence of their business and brand name.
5. Play of light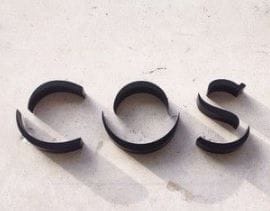 Instead of opting for a full 3D store sign, Swedish retailer COS opted for sleek, strategically placed lines to bring their logo out of the shadows, creating a fascinating optical illusion in the process.
6. Plywood pun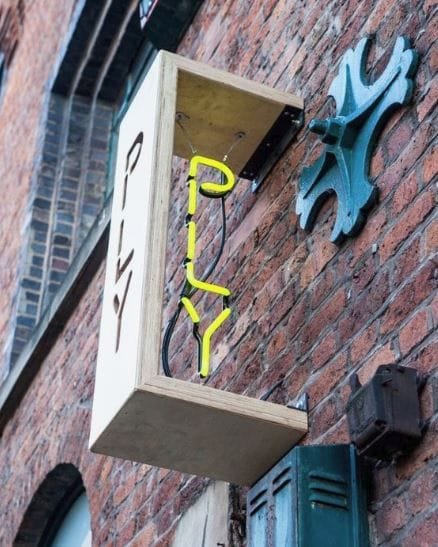 Whether or not this store actually sells plywood, using the wooden material as part of their signage is a clever play on their brand name. At the same time, it creates an eye-catching and rustic look that makes us want to learn more!
7. Alternative placements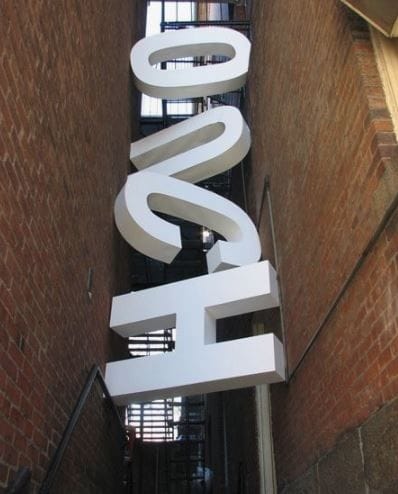 Signage doesn't always have to be horizontal or even straight for that matter. This creative example shows the breathtaking effect signage can have when it makes practical use of its immediate surroundings.
8. Wall art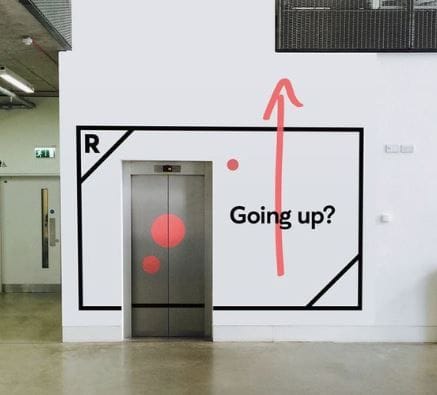 Can't find the elevator? Thanks to the vinyl artwork in this building, you can't miss it. This creative way-finder is yet another example of what a big impression a simple, yet cleverly placed, sign design can leave.
9. Natural elements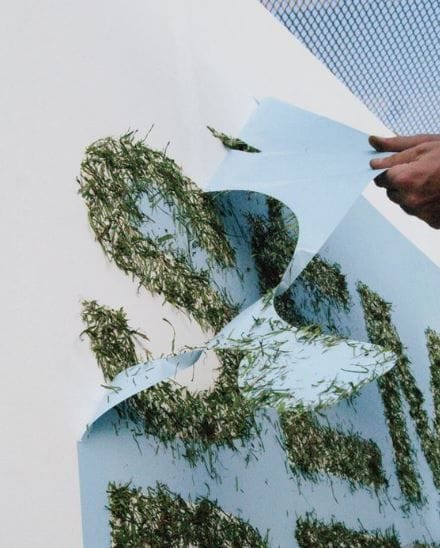 Got a green thumb? Then why not try this grassy design. All you need is to print a stencil, apply it to a suitable surface and fill the gaps with your choice of greens. Once finished, remove the stencil to reveal the final design.
10. In-between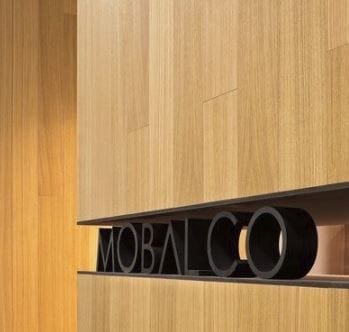 Why apply your logo to the wall when it could become part of it? This is a great example of minimalistic design with great power. While the sign itself is not overly big, it definitely leaves a lasting impression.
11. Safety signs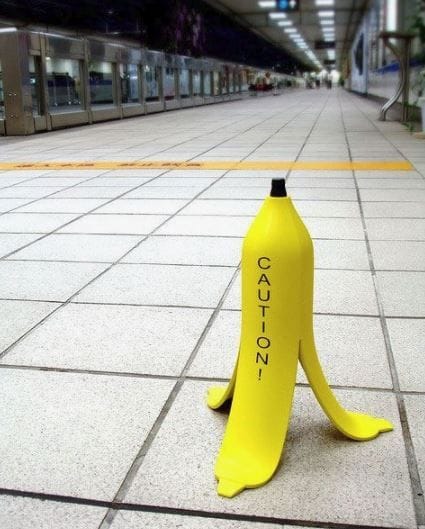 These signs take a humorous spin on every cleaner's daily mission to caution pedestrians from freshly wiped floors or spilled liquids.
12. Shadow play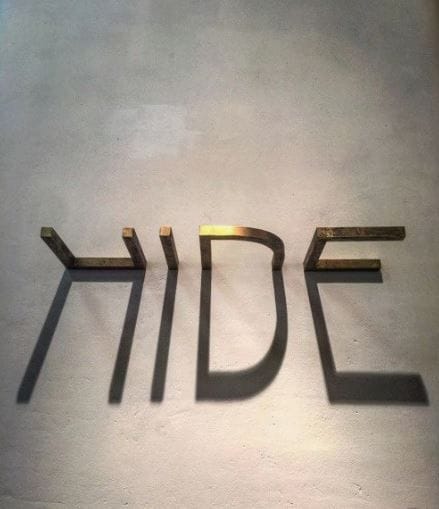 This clever sign uses the power of light and shadow to create an awe-inspiring effect. While the letters in the wall are actually only partially there, the shadow created by the light above completes the word perfectly.
As these excellent examples prove, creative sign designs can underline your brand identity, attract foot traffic and make you stand out from neighbouring businesses.
Speak to your local Snap Centre to learn about our signage design options.
Author:
Snap Franchising Ltd