Websites to make you a smarter business owner
Published: 17 April 2014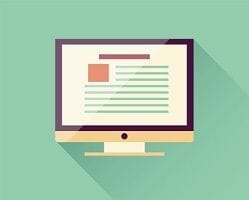 It's easy to spend hours trawling the web, so why not use the time to improve your business?
Discover the inspirational and informative sites that can help fine-tune your instincts and make you a smarter business owner. Optimise your time online with our pick of the best sites for boosting your business brain.
TED
Founded in 1984, TED has grown from a small, local event to a massive collection of fantastic conferences taking place all over the world. Best of all, videos, transcripts and information about these inspirational talks are all available online.
TED's remit is to find ideas worth spreading and by spending a few hours a week perusing the amazing number of topics, from business ideas to revolutionary ways of thinking, your horizons will be broadened.
Quora
Got a tricky question? Looking for an obscure piece of knowledge? Get yourself on Quora and find a vast array of articles, sources and users willing to offer their expertise.
Billing itself as your best source for knowledge, Quora is a community network that constantly updates and improves its database of questions and answers. It's ideal for finding answers to unusual questions and solutions to new problems.
Inc.
If you're looking for an intelligent and informative resource on everything to do with the business world, Inc. could be your ideal site.
It's packed with advice articles and business pieces from thought leaders and inspiring professionals. Browse the Inc.com archives for an unparalleled resource of modern business theories and insights.
GOOD.is
This global network connects people who want to share creative solutions for living well and doing good. Contributors from all over the world share their ideas, tips and innovations covering everything from charity work to business concepts.
Check out topics such as design, cities and education for some insights that might change the way you think about your business and its role in the community.
Contact Snap for more ways to improve your business.