Snap Rockdale Win Snap's Paddy Thompson Award
Published: 14 May 2021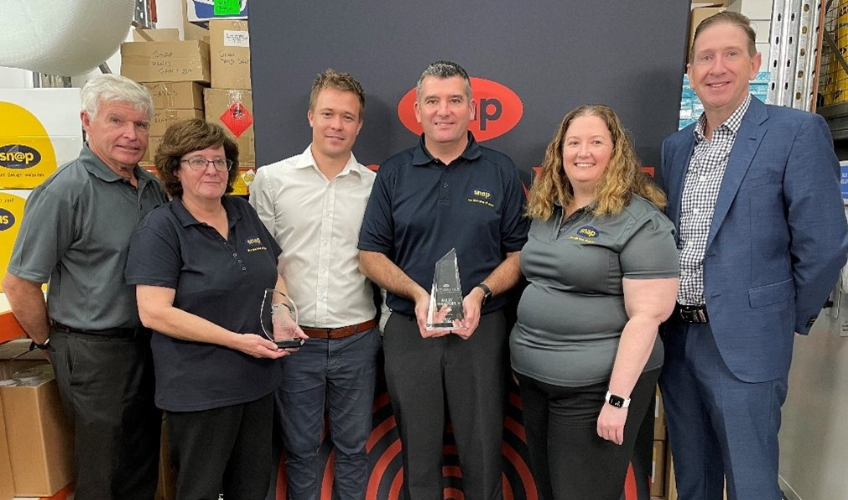 On Thursday March 11, SNAP presented 'REIGNITE' - the 2021 Virtual Awards Event. The event recognised the achievements of the Snap Print & Design network, celebrating in particular the winners of twelve award categories. Amongst those awards is the Paddy Thompson Award. The Paddy Thompson Award recognises Snap Centre achievement and contribution across a range of criteria including Snap Citizenship, Brand Image and Operational Compliance, Participation in Snap Forums, Take-up of New Initiatives, and Sales Focus and Achievement.
Congratulations to Snap Rockdale on winning the Paddy Thompson Award! A video of the award presentation to Snap Rockdale by Snap Franchising Limited CEO Richard Thame can be watched on YouTube here.
Snap Rockdale has been a family success story, operating for 35-years with owners Allan and Jenny Edmondson opening the Centre in 1986, and today running the Centre with their son Craig and daughter Karen, who have both worked in the business for two decades.
"As someone who has been part of the Snap family for 35 years, and having known Paddy so closely over the years, we realise the significance of the Paddy Thompson Award, and are honoured to receive it," said Allan Edmondson.
The business, like so many, was placed under extreme pressure through the COVID-19 crisis, at one stage experiencing an 80% downturn in revenue at the height of the lockdown, but has bounced back, which Craig Edmondson puts down to the Centre's strong connection with the local community.
"The key to our success in bouncing back so strongly was keeping motivated and staying connected to the local community, going that extra mile for clients, and we are proud that we were able to hold on to all our 9 staff through the pandemic."
The community spirit is important to the Edmondson family who are involved in supporting local sporting groups, such as the Sutherland Sharks, and community and youth groups through their local church.
Snap CEO Richard Thame was delighted to present the award, describing the Snap Rockdale Centre as having demonstrated incredible business acumen and citizenship through their 35-years in operation.
"This award represents everything that SNAP stands for. When we look at judging this award, we look at sales metrics, branding standards and the like, but even more importantly than that it speaks to the Snap citizenship and what it means to be a leader in the Snap community. The team at Snap Rockdale have demonstrated that for over 35 years now."
In addition to the Paddy Thompson Award, Snap Rockdale was also awarded the Best in Class During COVID-19 Award and given an award to acknowledge their 35-years in business as a Snap franchise.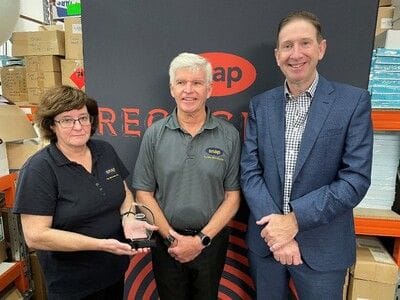 Author:
Snap Print & Design