12 cheesy pun business names every dad wishes he'd thought of
Published: 24 April 2017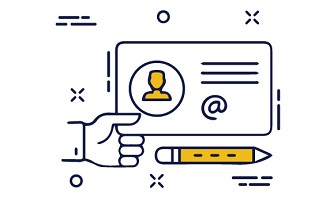 Choosing a name for your business should be fun and exciting after all, it's like your newborn baby. At the same time, it's important to remember that the name you choose can impact the way people view your business, and its success.
There are steps you should take and shouldn't take when trying to come up with a business name. Two highly recommended strategies are to choose a name that:
is unique and memorable
clearly states what you do or offer.
Using puns in business names has been a popular tactic for almost as long as dads have been telling bad jokes. The reason being, studies show people talk about puns in business names far more than ordinary names.
But just like dad jokes, some business name ouns work better than others.
Here are 12 of our favourite cheesy pun business names
While we can't confirm whether these puns have been good for business or not, one thing is for certain - they're all unique, memorable and explicit. Any dad would be proud as punch to claim them as his own.
Focusing on the big benefit
In today's busy world, to you need to grab attention quickly. One of the best ways to do that is to answer the customers, 'What's in it for me?'.
These businesses haven't wasted any time they use their business name to tell you exactly how they can help.
Addressing the problem
Sometimes the best approach is to let people know you understand exactly how they feeling when they're looking for a business like yours.
We're just not sure whether a clever pun works as well in this case. Do people really want to be reminded that we're going to have to pay Bill for his services?
Let them know you're unique
Mexican restaurants are a dime a peso in California, but when anyone sees or mentions Juan's restaurant, it just sounds like the kind of place you want to try.

Make them smile
We all want customers to feel good when they think of our business. Sometimes a fun, eye-catching pun that also explains what the business does is all you need.

A pun too far?
We love this name, but there's a risk some people may not realise it's a Thai restaurant. Plus, it won't rank well on Google search unless ravenous diners are searching specifically for larb.
Not sure how excited local kids would be to try the special of the day at this fish & chip shop.
This one certainly captures attention, brings a smile to your dial and says exactly what they do. But using that logo put them at risk of a lawsuit which could result in big cost outlays to change their name and branding on everything from the website to ads to stationery.
We can't confirm whether these are the owner's initials, or it's something they should really see a specialist about. Either way, we don't really we want them renovating our offices.
Now it's your turn
Seen a great pun business name? Or perhaps you own or work at a business with a name that would make a dad joke connoisseur green with envy? Contact Snap for help on your business name.