Posted by Snap Marketing on 25 June 2015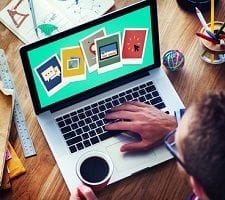 Give today's social media users what they're looking for: high quality, visual content. Stats from Twitter show that tweets with images average a 35 per cent boost in retweets, while research from eMarketer found that Facebook posts with images claimed 87 per cent of total interactions.

Be confident your graphics and images are as engaging and eye-catching as possible with these top tips. Always be brand-friendly Social media sites put the emphasis on personal conn...