Display Solutions
Trade shows and exhibitions
Promoting your business at trade shows and exhibitions has never been easier.
Snap display solutions are quick and easy to install display stands with a unique and innovative design that can be used for: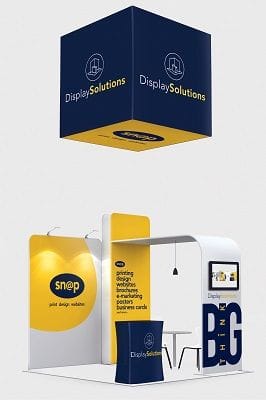 retail displays
shopping centres
product launches
trade shows
promotions
and the list goes on
A "tool-free" installation
The value of Snap displays includes:
portability
adaptability
ease of installation
eye-catching designs
cutting edge modular features
you can have them up and running in less than an hour without using clumsy tools
Display stands and pull up banners
What is the difference between display stands and pull up banners? which one is better?
You don't have to choose, it's a matter of knowing how to best use both to boost your business.
To find out more click here
Understanding your requirements
Understanding your requirements clearly is the first step and most critical part of a great display solution.
Fill out a design brief here and let us help you maximise your cut through and get the best out of your exhibition experience.
Snap is offering you the highest quality products produced in an advanced production line and tailored for your industry.
We understand your tight schedule and budget so let our experienced team of local experts confidently map out the project, making sure you receive the display solution that best meets your needs within your timeline.
For creative ideas and exhibiting secrets contact your local Snap Centre today.