Three top tips for direct mail success
Published: 2 May 2013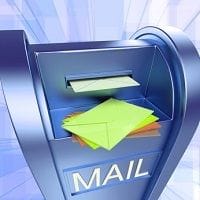 Is there still a place for direct mail?
In a digitally dominated marketing landscape, is there still a place for direct mail? You bet there is. When done right, direct mail can be an unbeatable, cost-effective tool for generating new business. Here are three tips to make your direct mail campaign a winner.
1. Identify worthwhile prospects and hone your list
Quality truly trumps quantity when it comes to your mailing list. A great place to start is evaluating all of your prospects and thinking carefully about which ones are likely to respond to your message. What's the demographic? Where are they in the buying cycle? Cut the list down to a select group of recipients and develop creative that is highly targeted.
Better yet, segment your prospects into multiple lists and tailor the campaign's creative to each market. Your
database
is a hugely valuable marketing resource protect it and build on it continuously by collecting the details of existing and prospective clients.
2. Make the message truly compelling
The beauty of print marketing is that it provides the opportunity to create striking, innovative material that just can't be matched in the same way online. However, there are some hard and fast rules for making direct mail really sing.
First, keep copy short and simple. The words should be persuasive, engaging and concisely communicate the benefits of your offering. Follow this with a powerful call to action. Spell out the offer and what needs to happen next. Depending on your market and offer, an incentive can dramatically boost conversions. This could mean a free trial, discount, coupon or gift. The key is providing real incentives.
3. Track responses to measure success
Find a simple way to track your direct mail campaign. Perhaps the offer has to be redeemed with a specific code, or maybe you direct clients to a dedicated webpage or phone number. Either way, some form of reliable tracking will help measure your campaign's success rate and provide insight into your overall return on investment.
Contact your local Snap Centre
to find out how we can help design and print your next direct mail campaign.