Offline marketing advice for business
Published: 20 December 2012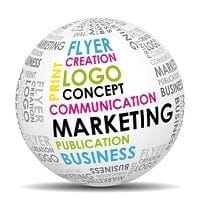 Take it offline
Amidst all the buzz of online marketing, it can be easy to forget that offline marketing campaigns are still remarkably effective, particularly when used in conjunction with an online campaign.
What is offline marketing?
It's marketing that you can touch. This can range from
flyers
and postcards to billboards and vehicle stickers. These offline options are an important part of the marketing mix for most small to medium businesses as they not only reach clients who are offline, they also complement and enrich online marketing efforts.
What are my options?
Your message will inevitably determine your medium, however some standout offline strategies include:
Business documentation:Stationery, business cards, invoices, envelopes integrate your brand message, contact details and website into everything you do and make. It's a basic but incredibly important channel for marketing your business.
Posters with QR codes:
QR codes
have rocked the marketing world this year, and for good reason. By scanning the QR code on your poster, the public has immediate access to your website, meaning you can target potential clients in the real world and capture their business online.
Direct mail postcards: When done right, postcard printing campaigns can offer an outstanding return on investment. A simple, effective message and call to action are critical, as is a targeted mailing list.
Branded giveaways:
Everyone loves a freebie, and a well-chosen pen, t-shirt, badge or mug (emblazoned with your logo) can be a very effective marketing tool. While these goodies are usually giveaways, your brand will receive invaluable exposure.
Flyers: Flyers are a great option for businesses looking to attract local clients. Leaving flyers with retailers in your area means you reach your required demographic without paying for distribution.
If you're planning an offline marketing campaign,
contact Snap
to find out how we can help with our extensive
print
and
design
services.