Is your business in need of a Marketing Health Check?
Published: 11 October 2012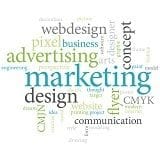 How confident are you that your marketing strategy and execution is up to scratch?
Your business may be cruising along quite comfortably in the marketing department, but a few minor adjustments could make all the difference you need.
Finding a fresh approach
An old and expected marketing approach becomes exactly that expected. No longer will your audience be interested, curious or entertained by your attempts to capture their attention and become memorable. Whether it's by adding new or unexpected approaches, withdrawing outdated or failed methods or by simply doing more of something you're already succeeding at, adjusting your marketing approach is essential to keep your product or service at the forefront of clients' minds.
What tactics work?
No two marketing strategies are the same, just as no two businesses are ever the same. Depending on your business, a fresh approach could include:
Social media campaigns
Targeted sponsorships
Direct mail campaigns
Search Engine Optimisation (SEO)
Smartphone apps
Videos
A brand refresh
New ideas for print
The possibilities are endless!
Benefits of an overhaul
From saving money to increasing your clientele database, the benefits of a marketing overhaul are far-reaching and often intertwining. It could be your chance to rebrand yourself completely, display your social conscience, advertise new prices, or even reach out to new untapped markets.
The process of simply undertaking an analysis of your marketing strategy is often incredibly valuable. By re-evaluating the current state of your business, the current trends of your target audience and the current nature of the market you operate within, you are equipping yourself with vital knowledge that applies to numerous aspects of your business.
If you think a Marketing Health Check could help your business perform at its peak, contact Snap today