How to make your commute to work super-productive
Published: 1 August 2018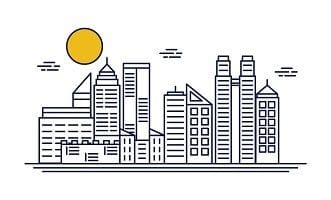 Have you ever worked out how many hours a day, a week, a month you spend commuting to and from work? For example, the Sydney and Melbourne average of two hours a day adds up to 40 hours a month.
In other words, two hours a day means 12 working weeks a year spent driving, busing, training, tramming, ferrying, cycling or walking from home to work and back home again.
And while distractions can make daily commutes a lot easier and quicker, that's a long time to spend aimlessly flicking through news sites, social networks, messenger apps and tunes.
So, what can you do to get the most out of those precious hours (months) while still enjoying the ride?
Here are five ideas we came up with on the way to work.
Brainstorm new possibilities
Need some ideas for a client project, your own side-hustle business, even the office party theme? Brainstorming is one of the most powerful ways to find creative solutions.
The trick to brainstorming is not to judge, just let the ideas flow there's no right or wrong way.
Your mind is an amazing thing when you give it permission to think freely. And it's fun to just let go!
There are lots of ways to brainstorm, so test a few techniques to see what best suits you and your mode of transport:
Type on your phone and either email the ideas to yourself or use the 'Notes' function and save for later.
Take a note pad and put pen to paper. Using highlight pens and colours can also help illuminate your ideas.
Use the 'record' setting on your phone and talk freely about your thoughts. You can create a different recording for each idea or run them together in one recording. Maybe not one for a crowded bus, tram or train, but blends perfectly with a brisk walk, cycle or ferry ride.
Reading and/or listening back to your ideas can lead to some surprising insights.
Listen to an educational podcast
As of April this year, there were more than 525,000 active podcast shows and over 18.5 million episodes quality podcasts on thousands of topics available for your listening pleasure.
Eve if you don't listen to podcasts, you may have heard of some of the big names such as Serial, This American Life, Stuff You Should Know and TEDx talks
To listen to a podcast all you need are some earphones and a web connection (or download them to your device) and you can tune in whenever and wherever you like. To find podcasts:
go to the App store on your device and search 'podcasts' to locate a list of available Apps.
find your topic of interest and either listen to or save a series.
One of the reasons podcasts are so popular is that you can multitask while listening.
Which makes them super-convenient in the car, on public transport, while walking or even at home doing boring chores.
Write a blog
Blogs are a powerful content marketing tool for building your credibility, search ranking and leads. However, they can take some time to write. So, dedicate some travelling time to getting a start.
Once you've got a few ideas down, blogs are so much easier to write and finish.
You can record, write or type your blog while commuting:
Choose a topic relevant to your work.
Write to your audience/target market.
Keep it casual, short, punchy approximately 500 words.
Include catchy relevant headings including keywords that link to your website.
Write a good introduction and provide helpful and interesting content.
Learn a language
In this potpourri of cultures that we call the world, it's easier than ever to learn to how to communicate with some of your eight billion neighbours.
And you can have a lot of fun doing it on your commute because the tutors we're recommending don't require you to lug around heavy text books or repeat after them out loud.
Go to the top of the class with a couple of language apps:
Duolingo - cheerful, addictive games based on themes (food, animals, etc.) or linguistic points (present tense, gender, etc.). Get the answers correct to advance and earn points.
FluentU - turned real-world music videos, movie trailers, news, Disney movies and children's shows into personalised language learning lessons.
Meditate on the move
Meditation will set you up for a productive day. And you can practice while on public transport rather than driving, with or without an App.
Use a free guided meditation app such as Insight Timer or do your own guided meditation by sitting comfortably, closing your eyes and feeling your breath, letting the outside noise fade and allowing the wandering mind to come back to the present moment.
Put time aside to meditate while commuting and clear your mind, ready for a productive day in the office.
Work off the grid
Try a commute with no mobile, no calls, no social media, no Wi-Fi. Take advantage of the peace and quiet and use this gem of uninterrupted time to catch up on those outstanding projects and industry readings.
Use your 'offline' experience to clear the slate and get the monkeys off your back so you are ready to dive into your day.
Make the most of your most precious asset
These days, time seems to fly by whether you're having fun, buried in work or doing nothing much at all. So, treat it with kit-gloves because time is the one asset you can never get back.
Even if you dedicate just half an hour out of your daily commute towards a productive hobby, task or passion, you'll be 120 hours a year that's three full working weeks ahead of the person next to you stuck on Instagram or Facebook again.