How to choose the best name for your new business
Published: 7 November 2013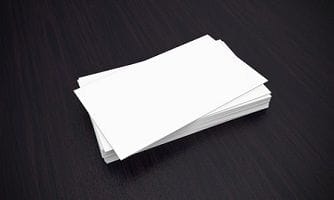 Wondering what to name your business?
Your business name is fixed to your website, your business card and it is the first thing to come out of your mouth during a pitch. As the figurehead of your business, what's really in a name?
Before naming your startup, read our three essential tips to ensure you choose the best name for your new business.
The name should reinforce your business
Reading through your business mission statement or business plan should help you pinpoint the key elements you wish to highlight in your name. Focusing on a descriptive element, such as the service you provide, will ensure your clients know and understand your business offering. If you were to choose a more abstract concept, such as focusing on what the business is about or the mantra of your team, you have the advantage of creating a catchy name.
Whether you opt for an abstract pairing of words or prefer something more literal and informative, your business name should reflect your core business snap message.
Think long term
If your business was to expand from its current location, would its name still be relatable in a new setting? Many businesses make a misstep by naming their business with too literal a name.
By including a suburb, geographic feature or postcode in your business name, you are limiting the area and market for which this is recognisable and applicable. With too niche a name, you run the risk of alienating any new markets.
Ensure your business name can be used everywhere
Your name is an integral feature that will appear on your all of your business assets including stationery, website and marketing material. Does your name have the potential to be crafted into a beautiful design, is easy to find online and rolls off the tongue? If so, you may have found the right name!
Contact Snap to see how we can help your business with its design and marketing needs.