Habits of highly effective tweeters
Published: 4 February 2014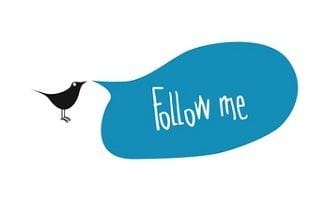 Millions of tweets are sent out every day, how does your business present on Twitter?
According to The Independent's 2013 in social media report some 58 million tweets are sent out every day from over 232 million Twitter users. With so much competition, it's important that your business presence on Twitter uses the right tactics to engage and attract current and potential clients.
Whether your goal is to launch a new product, drive interest to your business or connect with like-minded people in your industry, there is a recipe for Twitter success. Here are three key habits that will put the spotlight on your Twitter profile.
Listen
Being successful on Twitter doesn't depend on the volume of tweets you send out it's crucial that you listen as well. Listen to what your followers are saying and see how you can help. Provide answers and advice to their questions and start asking followers questions to learn more about what they would like to hear.
Use Twitter lists
Well maintained Twitter lists (a curated group of Twitter users) enable you to better understand the different types of followers you have and what they might want to hear from your business. It's important to clear these lists of dormant accounts every couple of weeks. Twitter has a cap on how many accounts you can follow (it's currently 2000), so make every one count!
Check your @mentions
Some of the most compelling conversations can begin on Twitter. By checking your @mentions regularly, you can find out who wants to begin a conversation with you and start one!
Contact Snap to learn more about how we can help your business with its online marketing needs.
The Independent's 2013 in social media report