DIY Online Design for Print - Three Tips
Published: 5 February 2021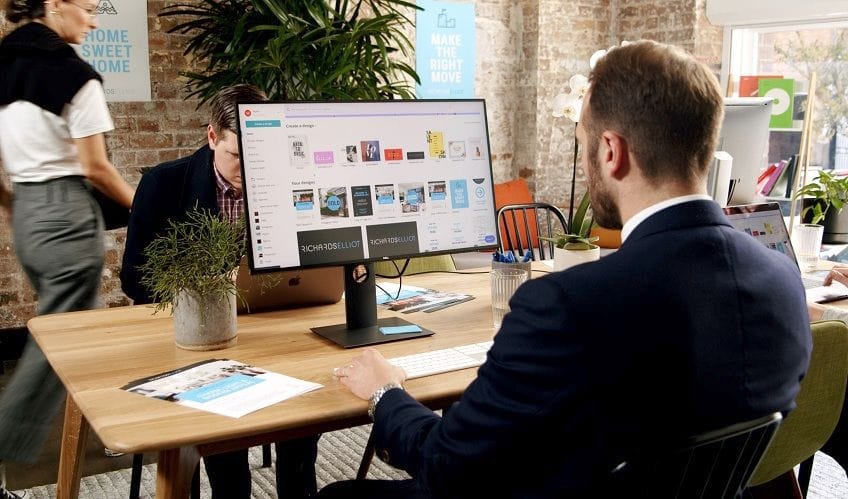 THE WHEN, HOW AND WHY TO DESIGNING ONLINE
With a little creative flair and the right tools, you can quite easily design flyers online - as well as brochures, business cards or any other collateral you need to make your brand stand out from the crowd.
Here are the three key considerations that will help you decide if a DIY design solution is going to deliver the best return for your business:
1. BRAND IDENTITY AND STYLE GUIDELINES
A professional graphic designer can be worth their weight in gold when it comes to creating the foundational elements of your brand. They can create an overall aesthetic that will support your desired brand image.
This is called your brand kit and it includes:
brand colours,
fonts,
logo,
and positioning statement.
By identifying these basic starting points, you can help ensure consistency in your designs.
With the Snap Print-Design, Powered by Canva online design solution you can upload your logos and select your brand colours and font styles. When you create a brochure, poster or flyer design online, these elements are then ready at hand to ensure consistency with your brand image guidelines.
2. THE MARKETING MATERIALS YOU NEED
Design is one thing but knowing what to design is another thing altogether. This is where marketing expertise is invaluable.
Speaking with someone experienced in business and marketing can help you lay down a three-to-six-month marketing plan. This will help you identify the range of materials you will need which may include:
business cards,
stationery,
brochures,
flyers,
stickers,
labels,
packaging,
posters,
and signage
One of the most painful mistakes you can make is taking an ad hoc approach to your design without considering your total requirements. When you have a cohesive plan, you will see the maximum impact. The experts at your local Snap Centre will be happy to advise on the suite of materials to best meet your marketing needs.
3. YOUR SKILLS AND INTEREST
You might be one of those people who get excited about the idea of exercising your creativity to design your own marketing materials. After all, it is extremely satisfying seeing your ideas come to life.
But if you are busy in your business and design feels like a chore, it makes sense to engage the services of a professional graphic designer.
The truth is, design doesn't have to be an 'all-or-nothing' exercise. You can create the concept and share with a professional designer to add the finishing touches.
Snap Print & Design Centres provide design support to clients across Australia, and once you have your design finalised, it can be used as a template for future projects.
DON'T FORGET YOUR PRINT QUALITY
Every print asset starts with a design, but it's important to remember that the final product will still be a printed piece of brand collateral. If your print specs are an afterthought, you risk a disappointing result.
Leveraging the Snap Print-Design, Powered by Canva integrated solution, professional print quality outcomes are simple and seamless. You'll have the capability to craft your collateral designs to exact print specifications. The print experts at your local Snap Centre will then liaise with you to ensure that the selection of paper and finishing touches produce the result you're looking for.
DISCOVER HOW EASY IT IS TO DESIGN
Combining design and print has never been easier. Our partnership with Canva empowers you to streamline your design and print requirements.
At SNAP we're known for our print expertise and personalised service. You'll receive:
the best quality product,
fast turnaround times,
PLUS flexible delivery or pick-up options.
Snap Print-Design, Powered by Canva is our latest innovation as we continue to bring imagination and excitement to the world of print.