5 Reasons to hire a professional copywriter
Published: 5 October 2012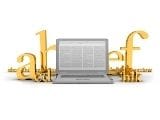 Maintaining regular communication with clients is essential in today's content-rich business environment.
But is it worth hiring a professional to do the job? Here are five reasons a professional copywriter is worth the outlay:
1. Experience
Professional copywriters create content for a living. They understand the importance of getting every word, sentence and paragraph right. Fresh, engaging, easy-to-read copy comes easily to them. So does spelling, grammar and cohesion. A professional voice will uphold and develop your business reputation.
2. Strategy
Quality content is all about strategy. Professional copywriters research your brand, target market, competitors, industry trends and appropriate keywords. They design text to appeal to the hidden urges and wants of readers. They also know how to influence with words and create effective calls to action.
3. Consistency
Consistency across written communications is imperative in building brand recognition. The style and tone of your words builds familiarity and a trusted connection with readers. Hearing a consistent message delivered in a consistent fashion continually engages audiences and lets them know what to expect.
4. Efficiency
Any business owner can write, but a professional copywriter can possibly do it better and much faster. It will save you money too. Distributing poorly written, untargeted content is not only a waste of time and money, but could potentially affect sales or even tarnish your brand.
5. Results
The aim of copy is to engage readers and make them come back for more. A professional copywriter will achieve this, giving you a competitive advantage. Copywriters also understand online writing techniques for search engine optimisation. This will get content recognised by search engines and drive traffic to your website.
Contact Snap today to find out how we can help with your copywriting needs, from websites to brochures and promotional campaigns.